Latest offers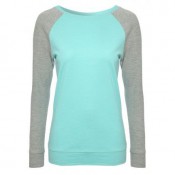 Start building your casual winter wear, with this raglan top. £10.00 A relaxed sweater, this is great for wearing with a gilet for those long walks. Featuring long sleeves, a wide crew neck and contrasting coloured sleeves, pair with jeans and boots. Perfect for the cold spell, this is sure to keep you warm and on trend this winter.
News & Events
It's something that we're all guilty of... pledging to go healthy then caving come Friday.
The Samsung UHD Curved TV has been wowing tech fans and experts across the globe.
It has received a resounding 'yes' vote from experts and TV users who all agree that this is the smart TV of today, available at Currys.
Next are spoiling us with a sneak peak at some of their Autumnal delights due to hit stores in the coming weeks.
They're gorgeous enough to make us wish summer would end...That's not something you hear every day!