Latest offers
Add a bit of class when it comes to heading back to school with the latest collection from Peacocks.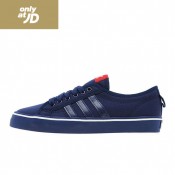 Exclusive to JD Sports, the adidas Originals Nizza Lo is available now in Men's UK sizes 6-12: £52.00 Also crafted with a thick vulcanised midsole for stability and traction when you need it most, these Nizza Lo trainers will have you turning heads for all the right reasons.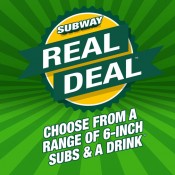 We know you love great Subs, but we think you deserve more deliciousness at even better value! So you can now choose from a range of freshly made 6-inch Subs and a drink for just £3. See in-store for other options which may be included in the SUBWAY REAL DEAL™ due to regional variations.
News & Events
We all know the importance of breakfast. Eating a healthy breakfast helps concentration and sets you up for the day ahead.
Take a look at just one the fantastic new ranges at Argos before anybody else.
Stylish yet comfortable, Argos' brand new variety of homeware will ensure your home is bang on trend.
Next are spoiling us with a sneak peak at some of their Autumnal delights due to hit stores in the coming weeks.
They're gorgeous enough to make us wish summer would end...That's not something you hear every day!
Voice your opinion
This weekend sees the start of the new EPL season - who do you think will be top of the table come the end of May?