Latest offers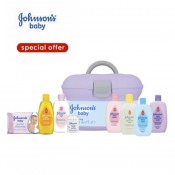 This fabulous Johnson's gift box of essentials is now reduced by almost half-price, exclusive to Mothercare.

Johnson's Baby Skincare Essentials Gift Box, is now only £15.00 reduced from £26.24 and contains 300ml sizes of everything you need for bath time, plus wipes, in a handy storage box.
PhD Diet Whey from Boots provides the high quality protein sources and nutrients to assist lean muscle building and maintenance without the need for a high calorie intake that can lead to unwanted weight gain.

PhD Diet Whey Protein Belgian chocolate with sweetener is on offer for £26.62 saving £8.87.

News & events
Wedding season; confetti's flying, bells are chiming and wedding guests are desperately trying to look a million dollars while remaining financially afloat.
Bargain Buys are celebrating the launch of a fantastic new range of Minions merchandise. As part of the fun, they're giving away family tickets to see the new Minions film, now showing in cinemas.
Make the most of the natural light to perfect a flawless glow
Have your say
Taylor Swift and Nicki Minaj had it out on Twitter this week and everyone lost their minds.Which pop diva is Queen of Fierce in your (song) book?